Free Home Quote
WE SAVE YOU MONEY!
Attn: Philadelphia
Homeowners!
Let us show you how we
save PA homeowners
UP TO 40% on their
Home Insurance Package!


• Row Home Specialists!
• FAST Online Quotes!
• LOW Homeowners Rates!
• A Rated Companies
• Easy Payment Plans
• Huge Credits & Discounts
• Customizable Coverage
• CALL for Phone Quote!
Get a FREE Quote.
Select coverage below:

Online Homeowners
Insurance Quote


FREE REPORT!
"7 Ways
to Save
Big Money
Your Homeowners Insurance"
Our FREE Gift to you
for visiting our website.
Simply fill out this form
on right:





Most Competitive Philadelphia, PA
&nbsp for Homeowners Insurance Rates!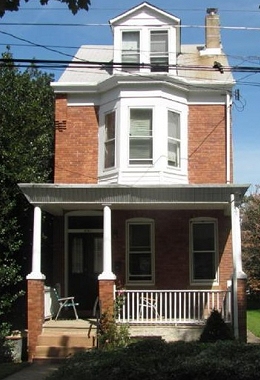 We have the lowest priced
homeowners rates for homes
in the Philadelphia area
and beyond. We use A rated
companies and can normally
issue policies the SAME DAY
we quote your coverage!
Homeowners save as much as
40% with combined discounts.


Call NOW. Homeowners
Insurance Policies
Are Quoted By Phone
and Our Service is
Second to none. An
Agent is Standing By
to Take Your Call!

| | | |
| --- | --- | --- |
| (WE NEVER SELL, RENT, OR GIVE YOUR EMAIL ADDRESS TO ANYONE!) | | Get Our Free Report! Simply join our mailing list for site updates, special insurance tips, and more, and the report is yours ABSOULTELY FREE! |
Or, if you are visiting after hours or want to request a FREE
Online Philadelphia, PA Home Insurance Quote, see below!

What Our Valued Philadelphia Homeowner Clients Are Saying:

"Thank you Imperial Agency for assisting me with the purchase of auto and home insurance policies. I am impressed in how efficient your service is and how much my family and I have benefited financially from using you and your company as our insurance broker. Your passion for what you do is evident in every phone call and email. I really feel like you and your company make all the difference."
(A. Brown)
Look At These Features:
• FAST Phone and Online Quotes - CALL NOW!
• Multi Policy Credits, New Home & Alarm Discounts.
• Lowest Pennsylvania Homeowners Rates!
• No Prior Home Insurance Required.
• We can Issue Policies the SAME DAY Quoted!
• Customizable Coverage With Easy Installment Plans!